We are Africa's leading Human Resources service Provider​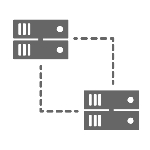 20 Years Experience
We offer our clients what is required to make a difference in the success equation of their businesses.
Commitment and Discipline
We do what is right even when you don't feel like doing it.
Team of Excellence
We strive to deliver the highest possible quality & value to our clients.
To restore integrity and moral rectitude while checkmating fraud and deceit in business and daily living.

To provide world class recruitment and retention solutions to leading corporations around the world!